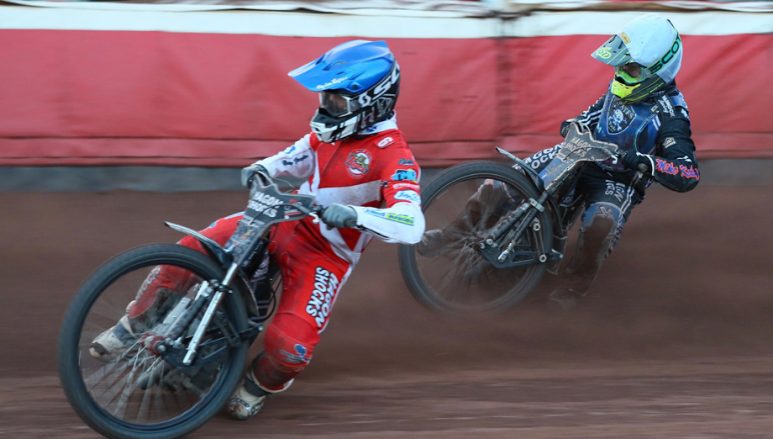 PREVIEW: GLASGOW v OXFORD (Champ)
GLASGOW boss Cami Brown is still chasing top spot in the Championship – as the Tigers host play-off chasing Oxford at Ashfield tonight (Friday).
Brown's side trail leaders Leicester by a massive 15 points but face the Lions next week after home and away clashes with the Cheetahs.
Said Brown: "I am looking forward to it all and I'm glad we have got a full seven for the fixtures.
"We thought we might be missing Ben Basso for some international qualifiers, but we will have him, and you can see coming on strong now and scoring big points.
"Oxford is a big challenge. They have a rider out injured so Dillon Ruml will get extra rides for them now and he rides our place well."
The Cheetahs hand a debut to former Glasgow man Aaron Summers on his comeback from retirement, but they are without Kyle Newman due to illness.
Co-boss Peter Schroeck said: "Our recent trips to Birmingham and Redcar have been really encouraging and to earn four points from those two fixtures is the form we need to carry through the rest of the season if we're to reach the play-offs.
"We know how powerful Glasgow can be at home, it's up to us to work out the set-up and make an early impression."
GLASGOW: Craig Cook, Connor Bailey, Ulrich Ostergaard, Benjamin Basso, Tom Brennan, Danyon Hume, Broc Nicol.
OXFORD: Scott Nicholls, Cameron Heeps, Kyle Newman R/R, Aaron Summers, Troy Batchelor, Dillon Ruml, Josh MacDonald.