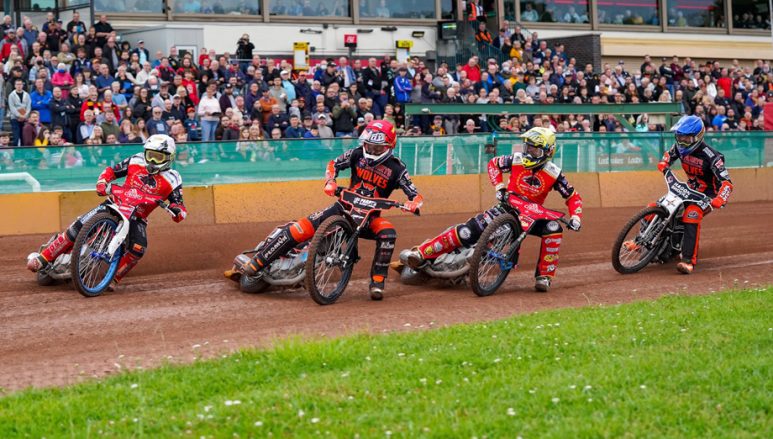 PREVIEW: WOLVERHAMPTON v PETERBOROUGH (Prem)
WOLVERHAMPTON bid to complete a quickfire double over champions Peterborough when the sides meet at Monmore Green tonight (Monday).
Wolves were impressive 50-40 winners at the East of England Arena last Thursday despite an 18-point maximum from the Panthers' Chris Harris – a result which leaves the defending champions still to get off the mark after five matches.

Wolves operate rider replacement for Steve Worrall who has aggravated a collarbone injury, and skipper Sam Masters is urging his riders to guard against complacency given that the visitors won twice at Monmore last season.
Masters said: "We know some of these Peterborough boys are really good around Wolves, so we've got to stay on our game even though they're not having the best of runs.

"They're going to turn it around at some point because their team isn't too much different to last year and they won the league.

"We need to try and get some more points off them while they're down – they've got a few riders struggling."

Panthers boss Rob Lyon said: "Who knows what will happen going forward, really that's a million-dollar question. We need to focus on winning meetings, and that's my main aim. In terms of anything else going on, I think that's for another day.
"It would be nice to get some points on the board at Wolves, and we did well there last year with the same riders, so I don't see any reason why we can't do that."
WOLVERHAMPTON: Sam Masters, Steve Worrall R/R, Luke Becker, Ryan Douglas, Nick Morris, Drew Kemp, Leon Flint.
PETERBOROUGH: Michael Palm Toft, Scott Nicholls, Hans Andersen, Ulrich Ostergaard, Chris Harris, Benjamin Basso, Jordan Jenkins.