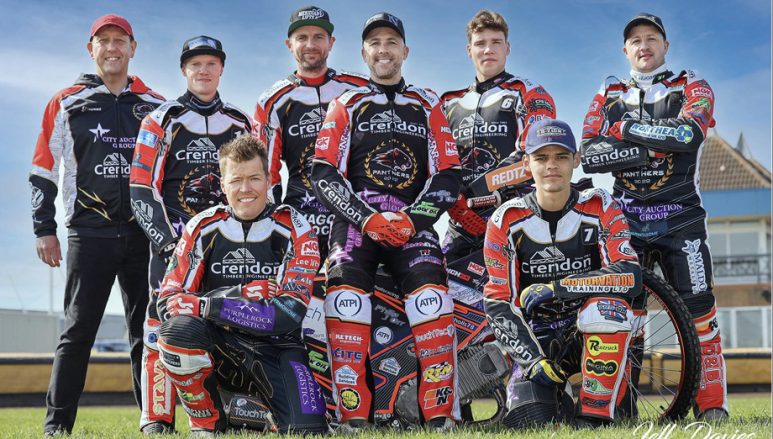 PREVIEW: PETERBOROUGH v IPSWICH (LC)
PETERBOROUGH race their first official meeting since being crowned league champions when they face Ipswich at Alwalton tonight (Monday).

Six of the seven title winners take to the Showground track in their opening League Cup tie with young Danish talent Benjamin Basso making his debut for the club.
The Witches also open their campaign after last week's home snow-off, with former World Champion Jason Doyle, Troy Batchelor and Erik Riss having joined the club over the winter.
Panthers boss Rob Lyon said: "The bottom line is we wouldn't have brought all six riders back if we didn't feel confident they could do the job, and they'll be out to retain the title – but the League Cup is the first competition we'll be aiming for.

"Ipswich have changed their team around, they've got an out-and-out No.1 in Doyley, and they've brought in Troy Batchelor who could be key to their season. I'm sure this will be a tough opening night for us – let's see how it goes!"

Witches manager Ritchie Hawkins said: "It would have been nice to have had a meeting first, but most of the boys have been doing Individual meetings and Testimonials, so we shouldn't be too rusty.
"It is a place we enjoy going to, but they are the champions, so it is going to be really tough. Maybe we catch them cold a little bit at the start of the year and that would be nice."
PETERBOROUGH: Michael Palm Toft, Scott Nicholls, Ulrich Ostergaard, Hans Andersen, Chris Harris, Ben Basso, Jordan Palin.
IPSWICH: Jason Doyle, Cameron Heeps, Troy Batchelor, Erik Riss, Danny King, Paul Starke, Anders Rowe.