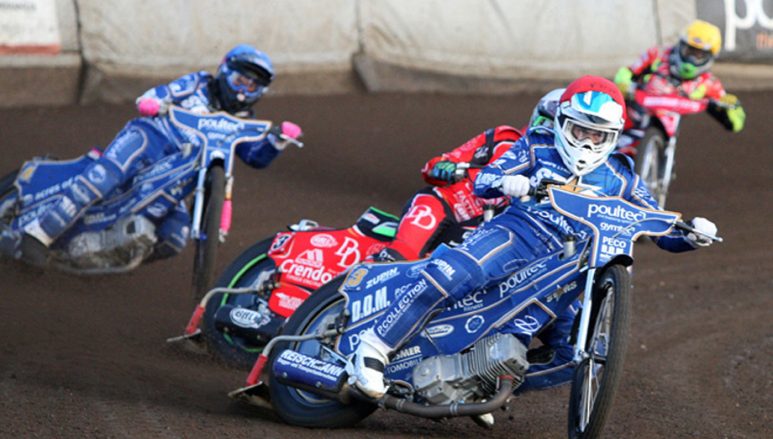 PREVIEW: KING'S LYNN v PETERBOROUGH (Prem)
PREMIERSHIP leaders Peterborough head to local rivals King's Lynn in an A47 derby clash at the Adrian Flux Arena tonight (Thursday).

The Panthers go into the meeting having won all five of their June fixtures, whilst the Stars have lost all three of their home matches so far.
And the hosts have two riders on the sidelines with Thomas Jorgensen and Erik Riss both ruled out by injury. Rory Schlein guests at No.1 with rider replacement also in operation.
King's Lynn co-promoter Dale Allitt said: "The boys have to be up for it. We've not started meetings well at all in recent times and by about Heat 8 it's too late and we've left ourselves with too much to do.
"For that reason I feel it's important the boys make a good start tonight, we need to get some points on the board early on and avoid the disaster of a first half we've been having."
Panthers boss Rob Lyon said: "There's four points up for grabs and we're going for all four, that's our mentality, but I'm sure King's Lynn will have their own thoughts on that.
"Everyone in our team wants to win and that's a great way to be. Hopefully we can take a few of our fans across to King's Lynn and they can make their presence felt."
KING'S LYNN: Rory Schlein, Erik Riss R/R, Cameron Heeps, Lewis Kerr, Richard Lawson, Ricky Wells, Connor Mountain.
PETERBOROUGH: Bjarne Pedersen, Hans Andersen, Michael Palm Toft, Scott Nicholls, Chris Harris, Jordan Palin, Ulrich Ostergaard.