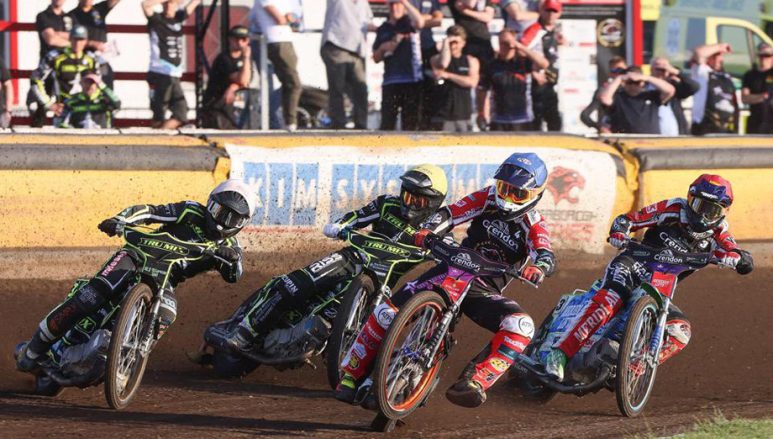 PANTHERS WIN EVENTFUL DERBY
PETERBOROUGH maintained their recent improvement with a 50-39 win over Ipswich in an incident-packed meeting.
There were a succession of crashes involving Panthers riders, all without injury, before Ipswich's Ben Barker suffered shoulder damage in a Heat 8 spill.
Chris Harris was again in top form for the hosts with 14 points, missing out only to Jason Doyle in Heat 15, whilst reserve Benjamin Basso weighed in with 9+1.
Doyle suffered a disqualification for bringing Basso down in Heat 11 but still scored 14 for the Witches, beaten otherwise only by Harris in Heat 13.
Peterborough boss Rob Lyon said: "It was a strange meeting with lots of different crashes, and to think we had four exclusions in the first eight races and ended up winning by 11 points was very unusual.

"It was so tight all the way through and Ipswich losing Ben (Barker) probably cost them, but our boys really knuckled down and got a great win.

"It's good for our confidence, and good for us to move on to Ipswich on Thursday. I thought there was some great racing as well, and hopefully we're back on track."
Witches manager Ritchie Hawkins said: "Ben was flying until he had his crash and he looked like one of our quickest riders, so he was in for a big night which would have compensated for Erik (Riss) and Starkey (Paul Starke) struggling.
"Once we lost him, we were in trouble, and we didn't have enough riders going well enough to get anything out of the meeting. There is nothing we drastically need to worry about after that result."
OFFICIAL REFEREE SCORECARD
Racecard available here
Picture: JEFF DAVIES