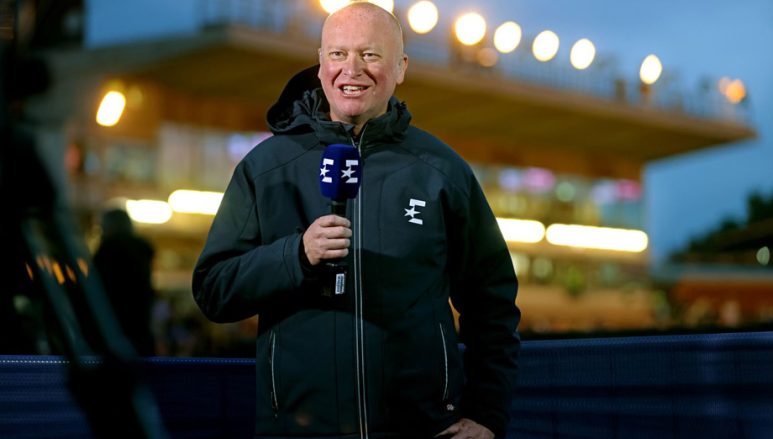 BRITISH Speedway Chairman Rob Godfrey has paid tribute to legendary writer and broadcaster Nigel Pearson following his tragic death this week.
Nigel, who was 52, passed away in hospital on Friday after a sudden illness – and there has been an outpouring of emotion around the world of sports media.
His first active involvement in speedway was as programme editor and announcer at Cradley Heath in the early 1990s, and he had been British Speedway Press Officer since 1999.
Nigel was the voice of domestic speedway TV coverage having commentated for Sky Sports, BT Sport and last season in the first year of the sport's new deal with Eurosport.
He had also served as World feed commentator for the Speedway Grand Prix series for over a decade, and together with his regular partner Kelvin Tatum they called many of the sport's iconic moments.
Away from speedway, Nigel was an integral part of the Sky Sports Darts team, and had spent over 20 years as a football commentator and reporter for national radio station TalkSPORT.
He was a true all-rounder with a unique style and distinctive delivery, and away from the microphone and laptop he was a wonderful family man.
Godfrey said: "I feel somewhat embarrassed to be the one making the statement about Nigel when I know that he meant so much to so, so, so many people in the sporting world – not just in speedway, but in darts and football as well.
"As Chairman, it's my job and I'm bound to say something, but I have to make it clear that I'm very privileged to speak albeit in such tragic circumstances.
"Nigel was an ambassador. There's no question that this sport has grown in stature in the last couple of years, it's grown in promotion and on social media, and Nigel has been a big part of that.
"He's taken us from the tabloid age to the digital age, and I think he's done it very successfully. Certainly, the amount of people who were talking about him last night is something he would have loved, but this is for the wrong reasons.
"I guess he would have laughed if he could have known that the news crashed the sport's official website last night, and when I went on Google he was top ten.
"Our thoughts have to be with his family, his wife and children, and his parents. He talked all the time about his mum and dad, going away to York, and most of the time we used to talk virtually every day.
"Nigel was a rock, and if this had happened to anyone else, I would have been ringing him to say, 'Nige, what are we going to do about this?'
"I've also spoken to previous Chairmen who have said the same as me, that Nigel had been a rock to their Chairmanships too, and for the sport of speedway as a whole he was an absolute ambassador.
"Nigel was the voice of speedway, and we're all going to miss him terribly."
British Speedway sends our deepest condolences to Nigel's wife Kerrie, their two sons Liam and Jake, his daughter Sarah, and all of their family and friends.