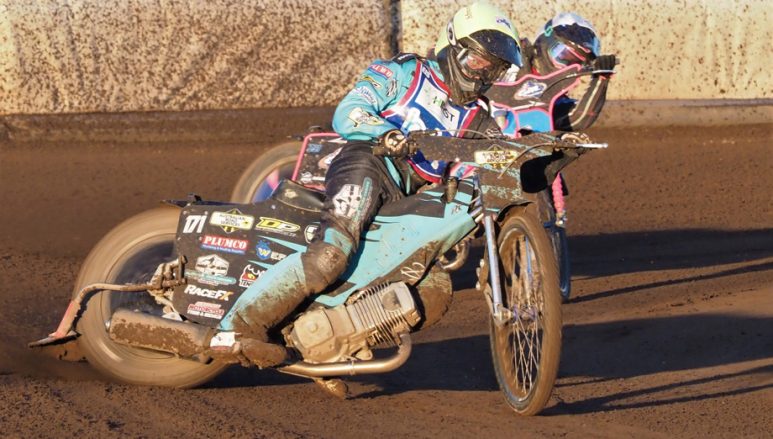 JOSH Auty gave his thanks to all involved in a smooth-running and successful Testimonial event at Scunthorpe on Saturday.

The Scorpions' all-time record points scorer won the opening race of an event which saw a total of 29 heats, including British Youth action, completed inside two-and-a-half hours.

Auty said: "I feel I've delivered a good event and I hope everyone has gone home really happy. A big thank you to Rob (Godfrey) for allowing me to hold the meeting at Scunthorpe.

"Also thank you to all the sponsors of the event and all the fans who paid to watch – I hope they went home buzzing, because it was a good meeting.

"The riders were superb. None of them let me down and they gave everything out on track, there was no holding back, and they produced some phenomenal racing.

"A big thank you to my family and my missus, Sarah Hoof, who was the Clerk Of The Course today. Last but certainly not least, thank you to the supporters of Scunthorpe Speedway for everything they've done for me over the years."