| Date | Tapes Up | Competition | Season | Additional Info |
| --- | --- | --- | --- | --- |
| Sunday, May 1, 2022 | 12:00 pm | NDL KO Cup, Semi-Final, 2nd Leg | 2022 | Mildenhall win 93-87 on aggregate |
Report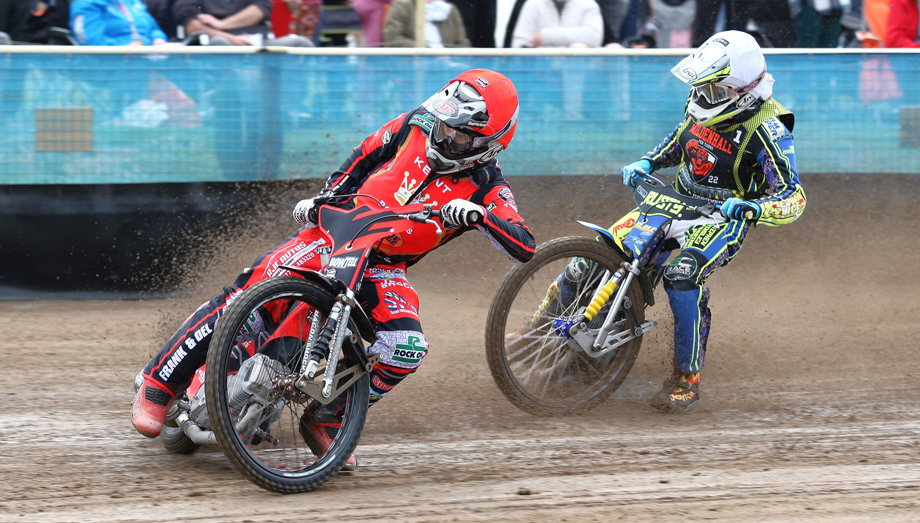 MILDENHALL are through the National League KO Cup Final after successfully defending their first leg advantage at Kent on Sunday.
The Royals managed to halve the initial deficit with a 48-42 win on the day, but the Fen Tigers progress by six points on aggregate.
A 5-1 to the home side in the last race would have set up a Golden Heat decider, but Alfie Bowtell was penalised for exceeding the time allowance, with Jason Edwards and Ryan Kinsley taking a 4-2 for the visitors.
Heat leaders Bowtell (12) and Ben Morley (11) both hit double figures for the home side, with Edwards scoring 12 for the visitors and reserve Josh Warren picked up a vital 11+1.
Warren said: "I felt really good today – I was calm and confident right from the off, getting that Heat 2 win and kicking on from there.
"I had Ritchie [Hawkins] in the pits with me and as ever he was a huge help.
"I'm really happy to have reached double figures for the first ever time and also the first time I've won two races in one match – the 5-1 I got with Sam [Bebee] when I was drafted into Heat 8 was absolutely vital to the team."
NDL KO CUP SEMI-FINAL 2nd leg
KENT 48: Alfie Bowtell 12, Ben Morley 11, Joe Alcock 9+1, Danno Verge 8+2, Jamie Halder 3+1, Sam Woolley 3+1, Chris Watts 2.
MILDENHALL 42: Jason Edwards 12, Josh Warren 11+1, Jack Kingston 8+1, Ryan Kinsley 6, Sam Bebee 3+2, Luke Muff 1+1, Alex Spooner 1.
Mildenhall win 93-87 on aggregate.
OFFICIAL REFEREE SCORECARD
Racecard available here
Photo Credit: GEOFF YOUNG