| Date | Tapes Up | Competition | Season |
| --- | --- | --- | --- |
| Thursday, July 20, 2023 | 7:30 pm | Sports Insure Premiership R2 | 2023 |
Report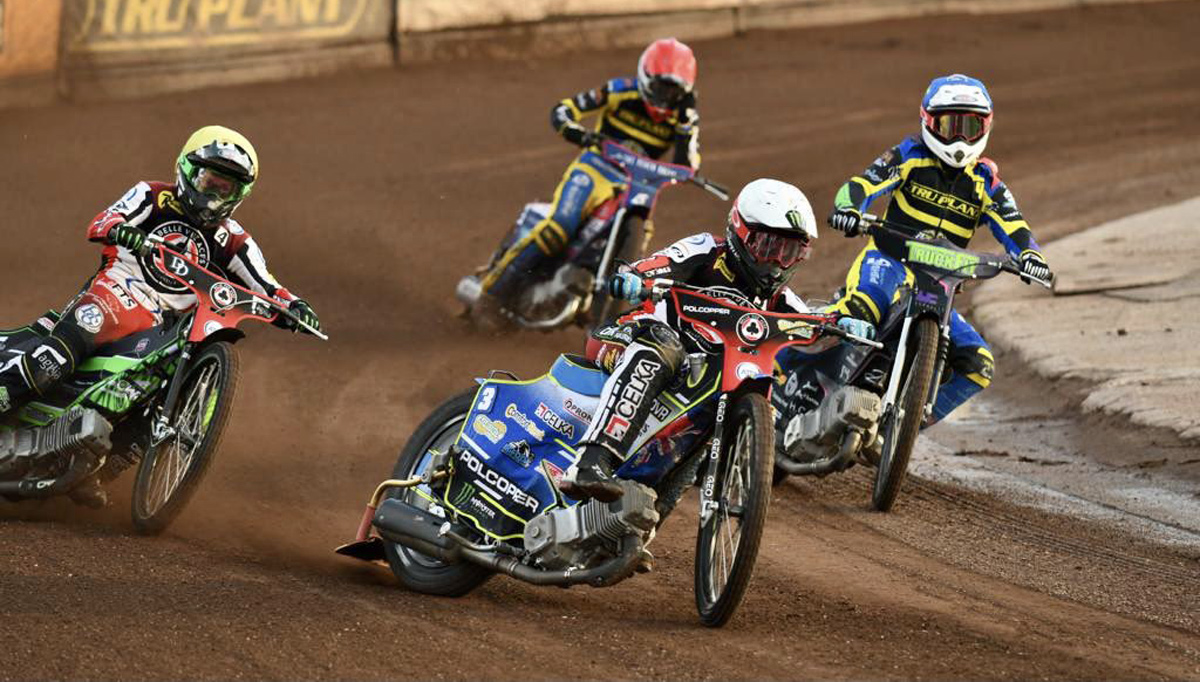 SHEFFIELD again held the upper hand on Sports Insure Premiership leaders Belle Vue with a hard-fought 50-40 win at Owlerton.
The Tigers picked up their third 'War of the Roses' victory over the Aces in 2023 but had to fight back from an early deficit, and the scores were still level with three races remaining.
But Tobiasz Musielak and Jack Holder raced to a 5-1 over Dan Bewley and Brady Kurtz in Heat 13, with Josh Pickering and Kyle Howarth repeating the feat against Charles Wright and Tom Brennan in the next to seal the deal for the hosts.
Musielak roared to 14 points from five rides for Sheffield with Holder on 12+1 and Pickering weighing in with 10, whilst Jaimon Lidsey was top scorer for the visitors with 10.
Tigers boss Simon Stead said: "It was as tough as I expected it to be.
"But we knuckled down, finished the meeting strongly, as we have been doing, and made it a reasonable scoreline to take to Belle Vue.
"I'm happy with that, I'm happy with the fight that we showed, because it was tough early doors, I'm pleased with the effort and I'm pleased with the determination."
Belle Vue's Norick Blodorn (7) said: "Up until Heat 11 we were very much in the mix and though we did fall away in those last three heats, I think we were far more competitive here than we have been before.
"A couple of the boys had some issues and struggled a little bit and had that not been the case, maybe we could've held on for the win. It's unfortunate but it is what it is.
"I think we were just unlucky in those last few races, as I say. Credit to Sheffield, they put up a very tough fight and it means the return leg in Manchester will be all the more interesting."
SHEFFIELD 50: Tobiasz Musielak 14, Jack Holder 12+1, Josh Pickering 10, Kyle Howarth 6+3, Adam Ellis 6, Dan Gilkes 2, Lewis Kerr R/R.
BELLE VUE 40: Jaimon Lidsey 10, Brady Kurtz 7+1, Norick Blodorn 7, Tom Brennan 6+3, Connor Bailey 4+1, Dan Bewley 3+2, Charles Wright 3+1.
OFFICIAL REFEREE SCORECARD
Available here
Photo credit: CHARLOTTE FLANIGAN