| Date | Tapes Up | Competition | Season |
| --- | --- | --- | --- |
| Friday, March 25, 2022 | 7:30 pm | Tyne Tees Trophy | 2022 |
Report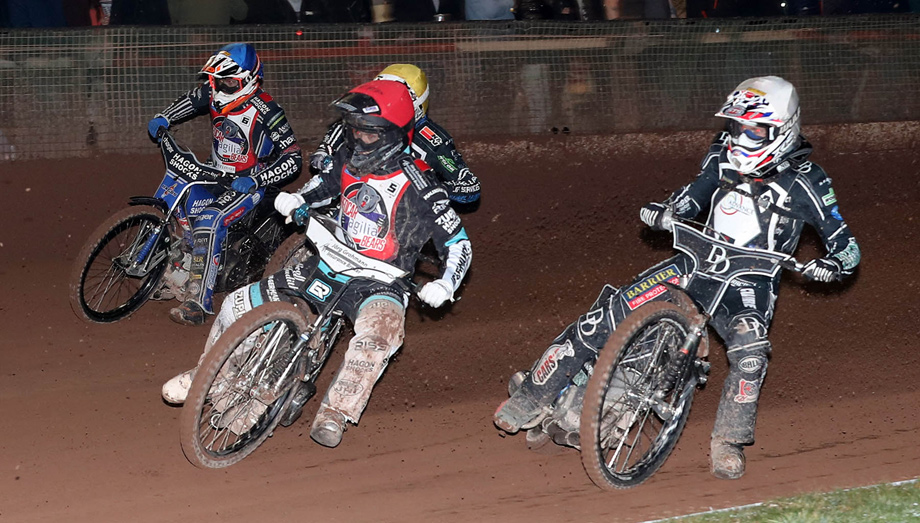 CHARLES Wright scored a paid maximum in Redcar's emphatic 60-29 win over Newcastle in the first leg of the Tyne/Tees Trophy.
Wright collected 13+2 from five rides with fellow heat-leader Erik Riss adding 13+1, whilst Lewis Kerr won his first three outings before a mechanical failure.
Max Clegg scored 8+1 for the Diamonds, who were without Paul Starke due to a positive Covid test, and James Wright won two races.
Newcastle promoter Rob Grant said: "The lads certainly had some cobwebs to blow away and polish off the rustiness, which showed beyond doubt; however, I think the match certainly achieved that.
"Unfortunately, with only three race wins to our name and too many lasts, we weren't in a position to trouble a lively-looking Redcar side who took the win they deserved on the night."
OFFICIAL REFEREE SCORECARD
Racecard available here
Photo Credit: STEVE BROCK