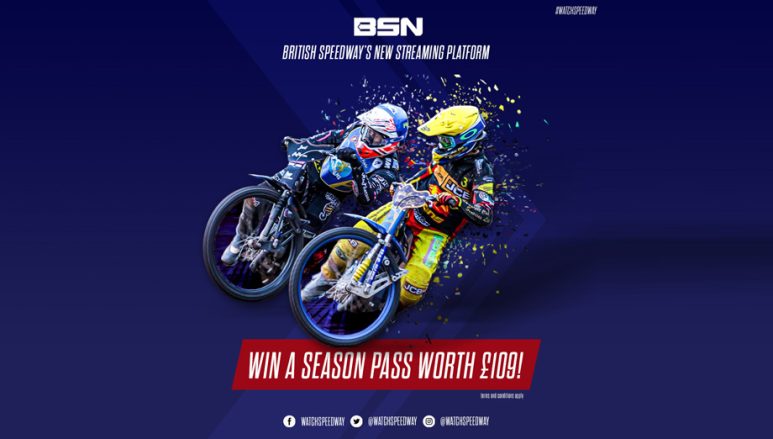 CHAMPIONSHIP Speedway's eagerly anticipated streaming channel, the British Speedway Network (BSN), is giving everyone the chance to win one of 3 free season passes!
BSN will stream from every Championship venue at least twice in 2022, with 35 live-meetings scheduled over the course of the season, including the play-offs, Best Pairs, League Riders Championship and Summer Trophy final.
Season Passes are being offered in March priced at £109, which will give holders access to every live meeting, all of which can be replayed 'on-demand' throughout the season. Monthly Passes are also being launched in March, priced initially at £17.99 per month.
Competition entries are being offered via BSN's social media pages on Facebook, Twitter or Instagram.
You can find them using the links below, or by searching for British Speedway Network:
Facebook – Facebook.com/watchspeedway
Twitter – Twitter.com/watchspeedway
Instagram – Instagram.com/watchspeedway