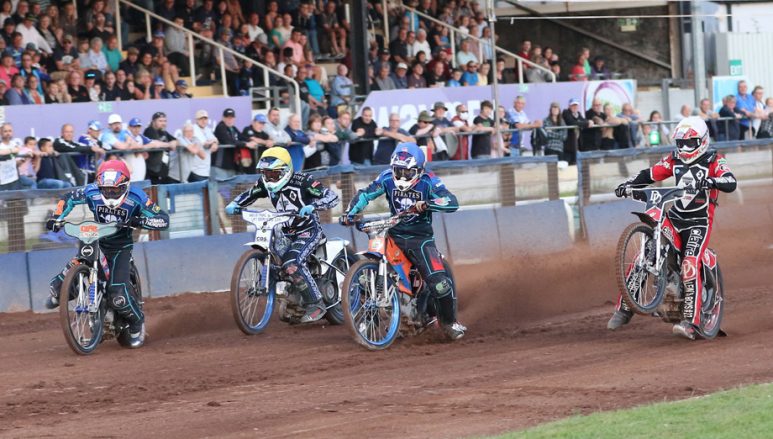 PREVIEW: POOLE v NEWCASTLE (Champ)
POOLE promoter Danny Ford is urging his team to guard against complacency when they host Newcastle at Wimborne Road tonight (Wednesday).

The Pirates lost at Plymouth last week, which was the first time this season they have failed to collect any points from a league meeting, and are looking to hit back against the Diamonds.
Ford said: "They haven't enjoyed the best of starts to the season and only picked up their first league points at their fifth attempt, although to be fair, three of those were on the road.
"But it is these sort of meetings where you can't afford to allow points to slip. We are on a good run of home form, and we intend to keep that going for as long as we possibly can. We will be expecting our boys to ride their hearts out.
"We have a very tough meeting ahead of us on Friday when we travel to Redcar so we need to get the win behind us on Wednesday so we can go into that in a positive frame of mind."
The visitors bring in Kyle Howarth at No.1 to guest for the injured Bradley Wilson-Dean, whilst George Congreve is expected back at reserve after concussion.
POOLE: Danny King, Zach Cook, Steve Worrall, Ben Cook, Richard Lawson, Drew Kemp, Nathan Ablitt.
NEWCASTLE: Kyle Howarth, Matthew Wethers, James Wright, Max Clegg, Paul Starke, Lee Complin, George Congreve.