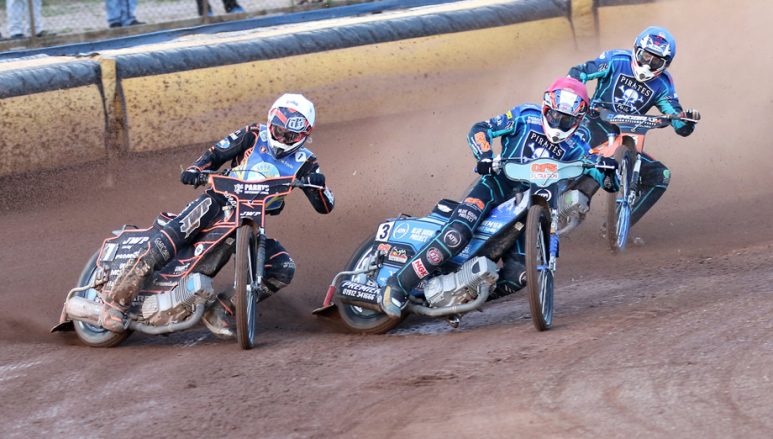 PREVIEW: POOLE v EDINBURGH (KOC F)
POOLE take a five-point lead into the second leg of the Championship KO Cup Final against Edinburgh at Wimborne Road tonight (Wednesday).

The Pirates won 47-42 at Armadale last weekend and now go into a hectic run where they will look to secure a major trophy double with the league Grand Final also coming up.
Zaine Kennedy guests for the home side in place of the injured Stefan Nielsen, whilst Jason Edwards is once again the Monarchs' replacement for the retired Nathan Greaves.
POOLE: Steve Worrall, Danyon Hume, Rory Schlein, Ben Cook, Danny King, Zaine Kennedy, Benjamin Basso.
EDINBURGH: Sam Masters, Anders Rowe, Kye Thomson, Josh Pickering, Richie Worrall, Drew Kemp, Jason Edwards.