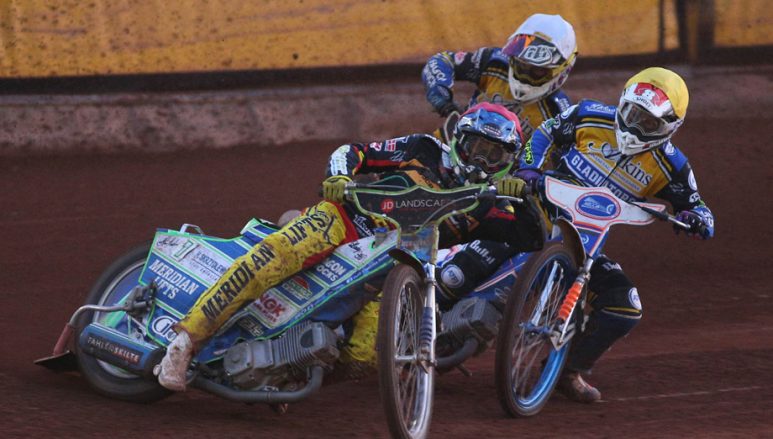 PREVIEW: LEICESTER v PLYMOUTH (Champ/NDL)
CHAMPIONSHIP leaders Leicester bid to stretch their advantage when they host Plymouth at the Paul Chapman & Sons Arena tonight (Saturday, 6.30).

The Lions have won their last seven league matches, four of them on the road, to establish an eight-point lead at the top of the table.
But they face a Gladiators side including former Leicester stars Hans Andersen and Scott Nicholls, the latter guesting for the injured Edward Kennett. Jason Edwards steps in at reserve for the hosts.
Leicester boss Stewart Dickson said: "We're very pleased with our current form, but what we need to do is make sure we don't slip up at home against Plymouth.
"We certainly won't get carried away with our recent results, I'll make sure of that, and we need to be ready for this one.
"Plymouth will be coming here trying to get something, so we need to make sure we don't undo the good work we did on Wednesday."
The match is followed by the NDL clash between the sides, with Sam Woods stepping in at reserve for the Lion Cubs.
The Centurions make a number of changes, and once again have Alfie Bowtell guesting at No.1, and also include former Leicester rider Ben Trigger.
LEICESTER: Nick Morris, Connor Mountain, Richie Worrall, Joe Thompson, Kyle Howarth, Jason Edwards, Dan Thompson.
PLYMOUTH: Scott Nicholls, Alfie Bowtell, Ben Barker, Michael Palm Toft, Hans Andersen, Ben Morley, Harry McGurk.

LEICESTER LION CUBS: Dan Thompson, Mickie Simpson, Connor Coles, Tom Spencer, Joe Thompson, Sam Woods, Vinnie Foord.
PLYMOUTH CENTURIONS: Alfie Bowtell, Ben Trigger, Richard Andrews, Ben Phillips, Jacob Fellows, Eli Meadows, Connor King.