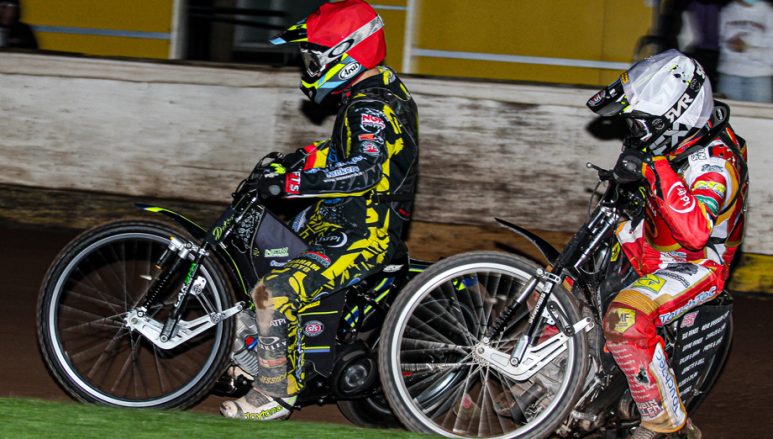 PREVIEW: KENT v BERWICK (NDL)
KENT begin a hectic schedule of home NDL fixtures when they host Berwick at Central Park tonight (Tuesday).

The Royals bring in Nick Laurence at reserve to replace Josh Warren who was concussed at Leicester on Saturday, but Alex Spooner has been declared fit to resume.
The Bullets name a full-strength line-up despite the withdrawals of Ben Rathbone and Luke Crang after a crash at Mildenhall on Sunday.
KENT: Dan Gilkes, Jacob Clouting, Ryan Kinsley, Alex Spooner, Jake Mulford, Nick Laurence, Vinnie Foord.
BERWICK: Kyle Bickley, Mason Watson, Ben Rathbone, Luke Crang, Greg Blair, Ryan MacDonald, Kieran Douglas.