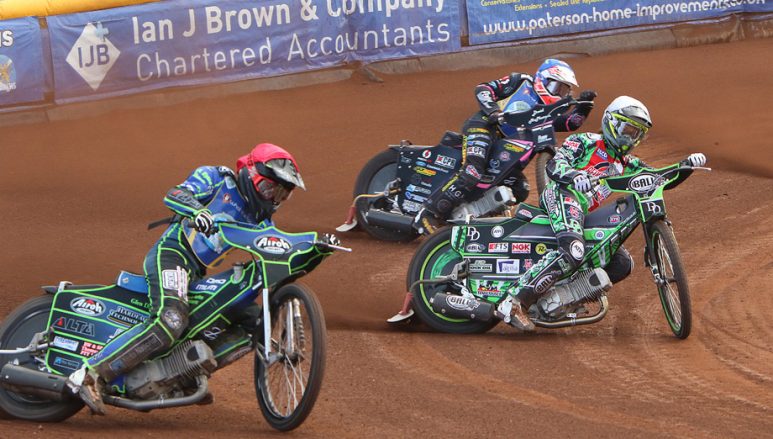 PREVIEW: EDINBURGH v REDCAR (PO QF)
EDINBURGH are urging no complacency ahead of the home leg of their Championship play-off quarter-final against Redcar tonight (Friday).The Monarchs appear to be in control of the tie after winning 51-39 at the Media Prima Arena last weekend but their Armadale form has been inconsistent this season.
The home side have a doubt over Anders Rowe, and again bring in Jason Edwards to guest for the retired Nathan Greaves, whilst Redcar operate rider-replacement for Michael Palm Toft due to his hand injury.
Monarchs star Josh Pickering said: "We're in it to win it, always. Our heat leaders have been going well all season, and now we have strengthened up the bottom end a bit.
"Drew Kemp was great at Redcar, and Jason Edwards rode well, we've had great support from the fans and a really committed pit crew."
Bears co-promoter Jamie Swales said: "We need to go and do the extraordinary, we have worked all season and it comes down to one match to pull the deficit back.
"I believe we have the riders to go there and do a job as Armadale holds no fears for our boys, and if we can do it there are potentially four more fixtures for our riders.
"It's time for all our riders to click at the same time, something that hasn't happened all season.
As with all Armadale matches this season Friday's match will be Live Streamed, however the stream will be available only to those outside a 25-mile radius of the track. Full details at the EMTV section of edinburghmonarchs.co.uk .
EDINBURGH: Sam Masters, Anders Rowe, Kye Thomson, Josh Pickering, Richie Worrall, Drew Kemp, Jason Edwards.
REDCAR: Charles Wright, James Sarjeant, Jake Allen, Michael Palm Toft R/R, Lewis Kerr, Ryan Kinsley, Jordan Jenkins.