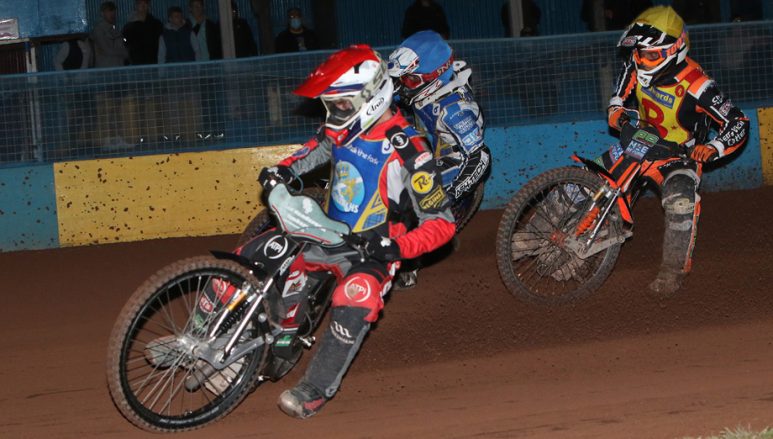 PREVIEW: EDINBURGH v BIRMINGHAM (Champ)
EDINBURGH and Birmingham both seek to climb the Championship when they meet at Armadale tonight (Friday).

The Monarchs picked up four points against Redcar last weekend but lost reserve James Sarjeant to injury, whilst the Brummies were beaten by Poole on Wednesday and like their hosts have been beaten twice on their own track this season.
Greg Blair comes in for the home side as a guest for Sarjeant, whilst Tom Brennan continues for the Brummies in place of the injured Josh Auty, and they operate rider replacement for Claus Vissing who suffered a neck problem on Wednesday.
Monarchs boss Alex Harkess said: "Last week I was delighted for our five fit riders against Redcar, they all chipped in with points and that's something I don't think we've seen this season. By the end of the night I was delighted.
"We need more of the same this week against Birmingham. once again there are some familiar faces. They also have a very handy guest facility which makes them more of a force than they might otherwise be."

Brummies manager Laurence Rogers said: "I've spoken to all of the replacements who we think would be suitable to come in at No.1 but none of them are available for one reason or another.

"So we'll run R/R and with any of the other six Brummies able to take Claus's rides, I think we've still got a chance."
*LIVE STREAMING: British Speedway Network – https://watch.britishspeedway.co.uk
EDINBURGH: Sam Masters, Lasse Fredriksen, Kye Thomson, Paco Castagna, Josh Pickering, Jacob Hook, Greg Blair.
BIRMINGHAM: Claus Vissing R/R, Stefan Nielsen, Justin Sedgmen, Ashley Morris, Tom Brennan, James Shanes, James Pearson.