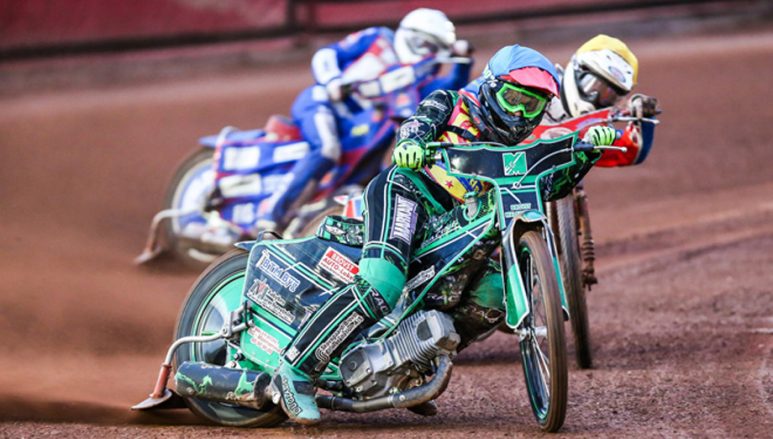 PREVIEW: BIRMINGHAM v SCUNTHORPE (Champ)
BIRMINGHAM stage their first home match for five weeks when they host Scunthorpe at Perry Barr tonight (Wednesday).

The Brummies are still restricted by not being permitted to take cash on the night, a situation which should change next week, with all online ticket sales to be completed by 6pm.
Richard Lawson and Kyle Newman stand in for injured German duo Erik Riss and Valentin Grobauer, whilst the second-placed Scorpions are targeting their first away win of the season.
Birmingham owner David Mason said: "As a club, we've got a massive few months ahead – and it's going to require one huge group effort.
"From us as management to the riders, from our wonderful group of staff and volunteers to all the supporters, we all need to be in this together.
"We need as many supporters on the terraces as we can and we need to get this place buzzing again.
"It has its testing moments, but we still believe that speedway can thrive in Birmingham and that we can continue working towards all of things we have been building over the past three years or so."
Scunthorpe promoter Rob Godfrey said: "We're targeting Birmingham as one of the away meetings that we want to get some points from.
"It is a track we can do well on and the likes of Adam (Ellis), Thomas (Jorgensen) and Tero (Aarnio) all go well there, so there is no reason why we can't do the business."
BIRMINGHAM: Chris Harris, Ashley Morris, James Shanes, Kyle Newman, Richard Lawson, Paco Castagna, Jack Thomas.
SCUNTHORPE: Adam Ellis, Simon Lambert, Theo Pijper, Tero Aarnio, Thomas Jorgensen, Jordan Palin, Josh MacDonald.