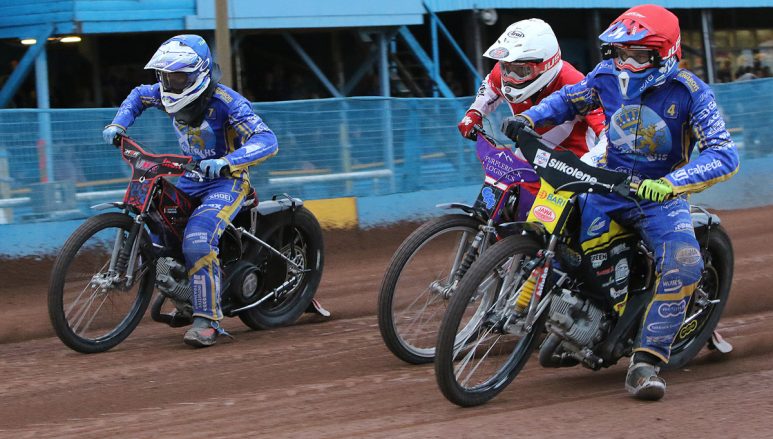 EDINBURGH overcame local rivals Glasgow 50-40 at Armadale in a meeting marred by the withdrawal of three riders after a Heat 1 crash.
Home duo Sam Masters (shoulder), Lasse Fredriksen (hand) and Tigers No.1 Craig Cook (hip, hand and thumbs) were all ruled out of the meeting.
The home side led by just two points after Heat 13 but wrapped things up with two 5-1s, securing the win on the night thanks to Paco Castagna and James Sarjeant in Heat 14 and then adding another maximum in the last to leave the visitors point-less from the Championship Jubilee League clash.
Castagna and Josh Pickering both racked up 15+1 for the hosts, whilst Ulrich Ostergaard scored 13+1 for the Tigers.
Monarchs boss Alex Harkess said: "It was a disastrous start for both teams, the last thing anyone wanted.
"But I was very pleased with the way our guys pulled together, all five of them did well really. Paco Castagna is full of confidence now, and the reserves came up with important points."
OFFICIAL REFEREE SCORECARD
Racecard available here
Photo Credit: JACK CUPIDO