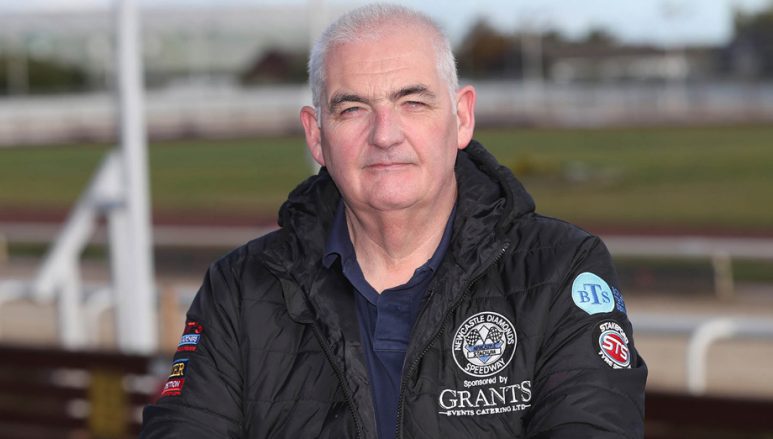 DIAMONDS NAME NEW CO-PROMOTER
LOCAL craftsman Dave Tinning has been revealed as the new co-promoter of Newcastle alongside Rob Grant for the 2022 season.Tinning is a long-time sponsor of the Diamonds and will now come on board in an official role with the club having confirmed their participation for next year after a period of uncertainty.
He said: "I've been working closely with Rob and helping throughout what has been a very difficult season, and I've seen how much work it takes to run a meeting each Sunday.
"The opportunity then arose to help out Rob with the day-to-day running of Newcastle Speedway, and as such Rob and I both decided that I should apply to be a promoter with the BSP Ltd so I can help out even further.
"I'll be continuing in the roles I have undertaken for the past few years, such as looking after the entrance gates, and I will start to help out in the office.
"I will, as the name of the position suggests, be helping with the vitally important job of promoting the Newcastle Diamonds to other businesses in the area."