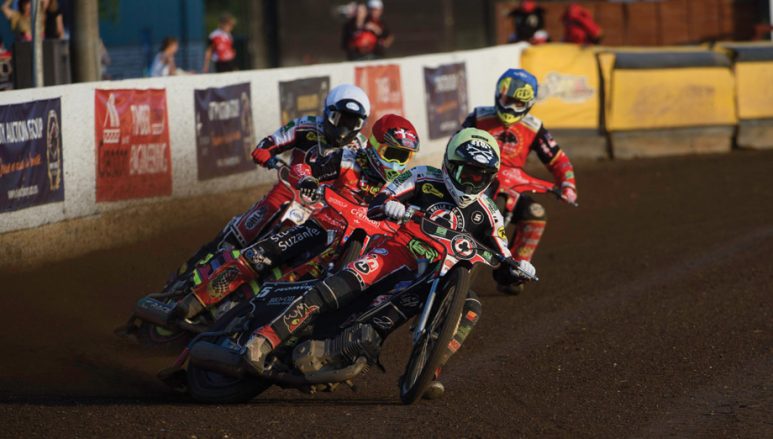 PREVIEW: PETERBOROUGH v BELLE VUE (Prem)
REIGNING champions Peterborough look to get off the mark in this season's Premiership when they host Belle Vue in tonight's (Monday) televised fixture.
The Panthers have been beaten twice on the road so far, including a big defeat in the reverse fixture in Manchester last week.
Boss Rob Lyon said: "We just need to get a bit more consistency, and I'm sure that will come.

"It's important to win the first home meeting, the boys know it, and they're up for it.

"It's been three weeks since we've been at home, so we're looking forward to it, and Belle Vue are in our sights. Hopefully we can pull it off and get revenge for last week!"
The Aces have a good recent record at Alwalton, despite their defeat in the Grand Final last October.
Youngster Norick Blodorn said: "This will be my first meeting at Peterborough. I've been watching YouTube videos of a few races there and it's very similar to Belle Vue so I think it will be good.
"I have struggled a little with the away meetings so far, but I feel like I'm getting better with each one. I know I have speed and I'm on the pace, I just need a little more track knowledge.
"It's not beyond us to take a point from this match, like we did at Ipswich, but I think we can go one better and take the overall win on the night."
PETERBOROUGH: Michael Palm Toft, Scott Nicholls, Ulrich Ostergaard, Hans Andersen, Chris Harris, Benjamin Basso, Jordan Palin.
BELLE VUE: Max Fricke, Jye Etheridge, Matej Zagar, Charles Wright, Brady Kurtz, Norick Blodorn, Tom Brennan.