| Date | Tapes Up | Competition | Season | Additional Info |
| --- | --- | --- | --- | --- |
| Tuesday, October 12, 2021 | 7:30 pm | Championship Play-Off, Quarter-Final, 2nd Leg | 2021 | Abandoned after Heat 11 (rain) - Results stands. Leicester win 92-64 on aggregate. |
Report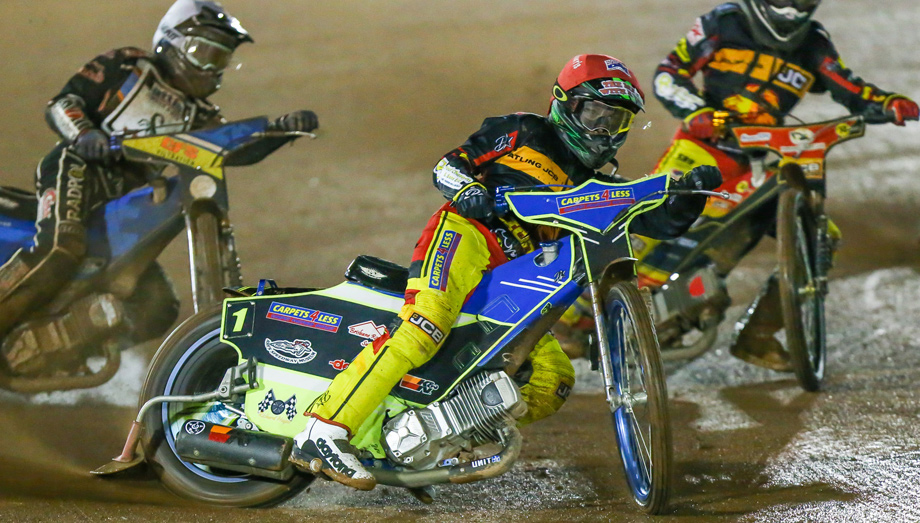 LEICESTER sailed into the Championship play-off semi-finals by beating Scunthorpe 38-28 in a curtailed fixture on Tuesday.
Nick Morris scored a 12-point maximum for the Lions with the match abandoned prior to the re-run of Heat 12 due to the weather and track conditions.
Guest reserve Connor Mountain scored 7+2 for the visitors, who remained in touch on the night until conceding 5-1s in Heats 9 and 10, but went down to a 28-point aggregate defeat.
Leicester manager Stewart Dickson said: "It wasn't ideal, but I'd like to give credit to both sets of riders because they were keen to give it a go.
"We did plan to go to Heat 15, but there were one or two crashes in the latter heats, it was beginning to rain again, and we had to be sensible.
"We didn't want to just get to Heat 10 and stop the meeting as has happened before in other matches, and everybody gave it a go, although I'm not going to kid anyone that it was a great spectacle."
OFFICIAL REFEREE SCORECARD
Racecard available here
Photo Credit: CHRIS SIMPSON